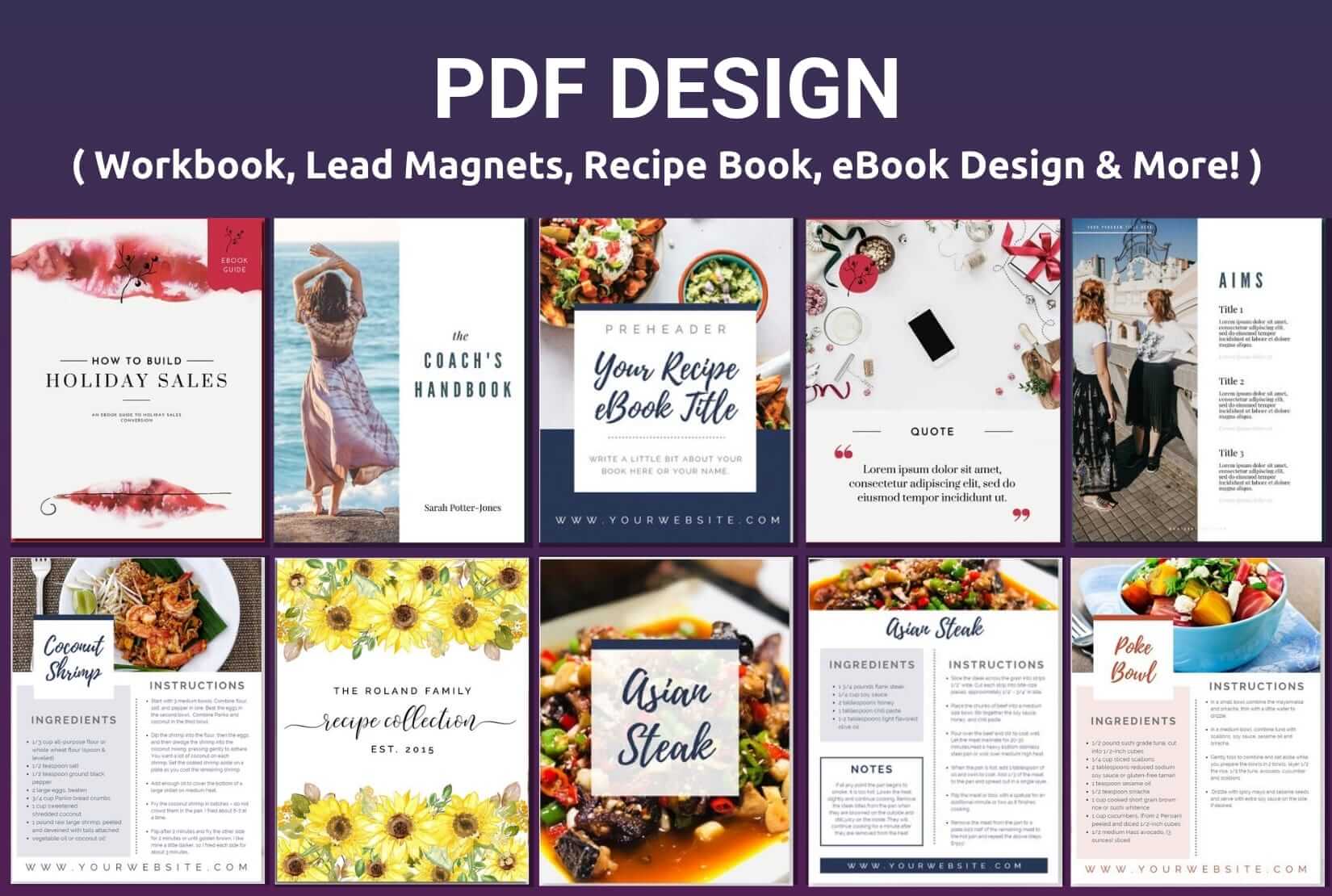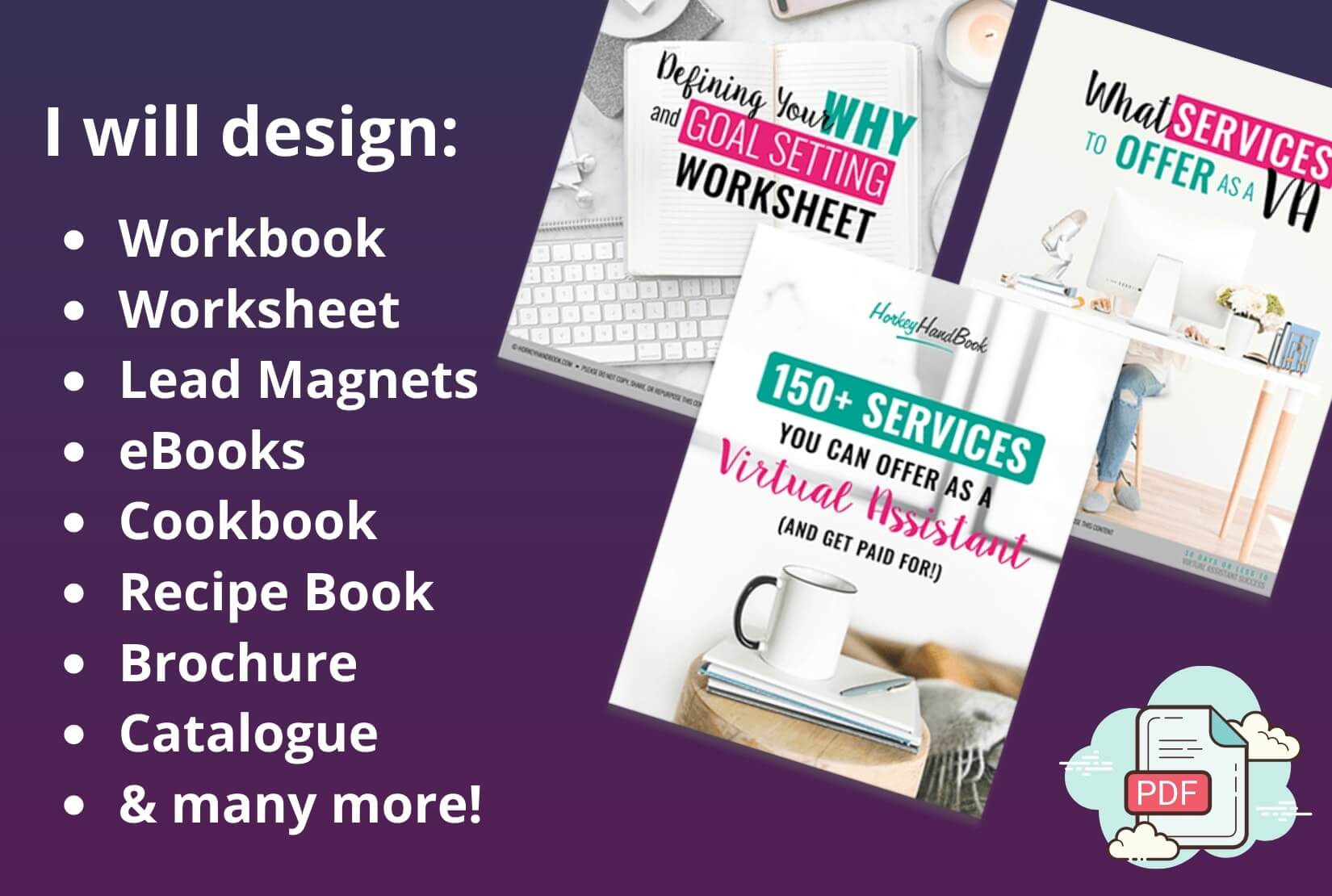 Grow your email list and generate lead with your business documents,
lead magnet,
eBooks
, and pdf files.
Having a great lead magnet can transmit thousands of new leads for your business immediately.
You are just a click away from your awesome looking and stunning eBook, workbook, cheat sheets, checklists, recipe books, lead magnet or pdf document (and many more) with your branding colors and custom header and footer design. 
My design works will include: 
Free eCover

Heading 

Subheadings

Custom Header & Footer 

Color schemes according to your branding 

Alignments and adjustments

Fonts

Your logo placing

Overall formatting graphics and styles.  
Please note: I will not do grammar and spell check or proofread, so when you send your content please make sure it's error-free. You'll need to provide all of the content. I don't write the content.
What I need:
Your content or manuscript file (MS Word or PDF)

Cover page (Jpg, png format)

Your logo in png or jpg

Branding details.  
Customer 100% satisfaction guarantee.
(PLEASE
contact
me before placing an order! Email address provided below)
Don't worry if you don't have your own images - I provide royalty free images.
You will receive a PDF file. 
Looking forward to working with you,
Mark.
Email me at ----->>> mark@web2app.biz
★★★  Get your business growing! ★★★
Design up to 5 pages of content + free cover page
Design up to 10 pages of content + free cover page
Design up to 15 pages of content + free cover page