Visit our Homepage and go to Pricing and choose your desired package. After purchase, you will use your new profile to access and use the premium Web2App builder to start building your first mobile app.
You will receive an email after purchase with your new login credentials.
Go to My Account and log in to start building your mobile app (click on images on this page to view them as pop up images)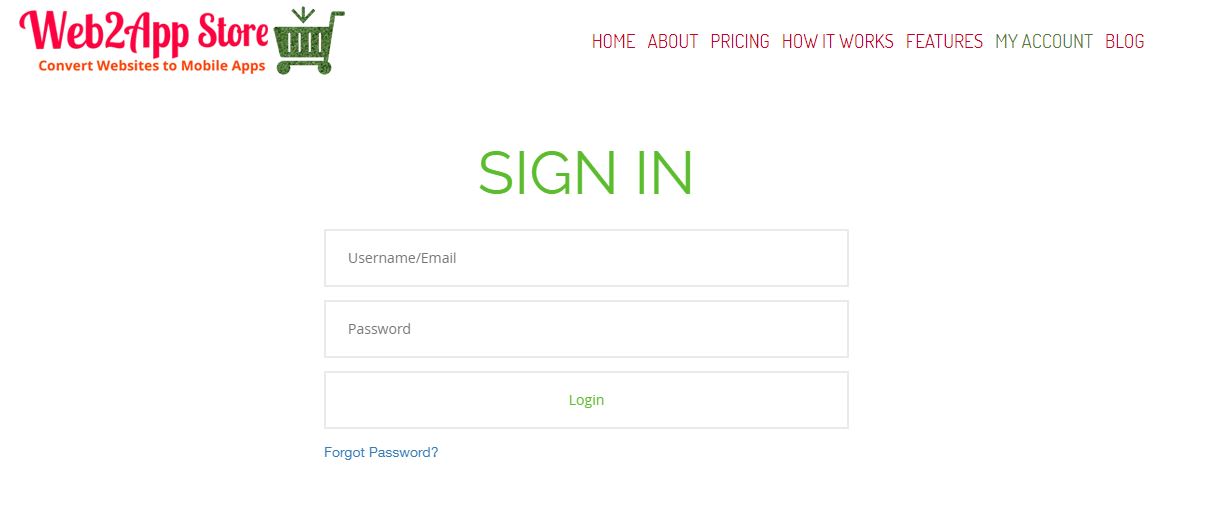 You will get redirected to your dashboard profile.
Click the "Create New App" to start building your app. You do not need any coding experience. Next, choose which platform to build your app; screenshot image below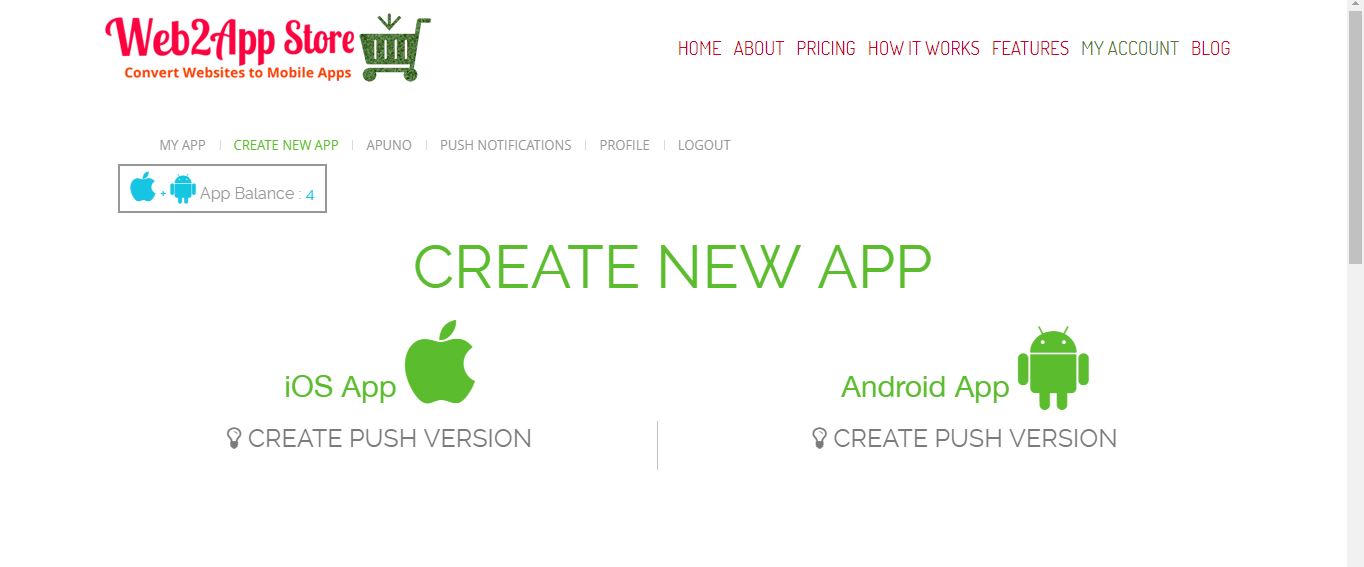 In our Web2App builder tutorial, we chose the Android version
Simply type in the link of your website, and the app builder will automatically generate the mobile app for you. Enter your app name, and upload the app icon and splash screen image, as shown on the image below. As simple as that. Your app will now be ready to be downloaded and installed on smart phones.